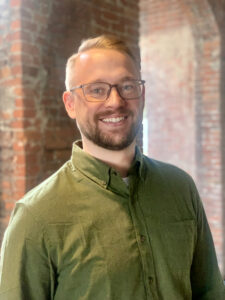 Russ joined the HHL team in 2023. He holds a Master of Architecture degree and a Bachelor of Arts in Environmental Design from The State University of New York at Buffalo, as well as an Associate's Degree from Monroe Community College, in Rochester, NY.
Russ worked for architectural firms in Buffalo & Rochester since 2020, and he brings knowledge and experience in drafting, 3D-modeling, and existing building documentation to the team. He also worked as a CNC Technician for Western New York-based, internationally known, terra cotta artisan; Boston Valley Terra Cotta.
His experience in residential design as well as new commercial construction fits perfectly with HHL varied project portfolio.